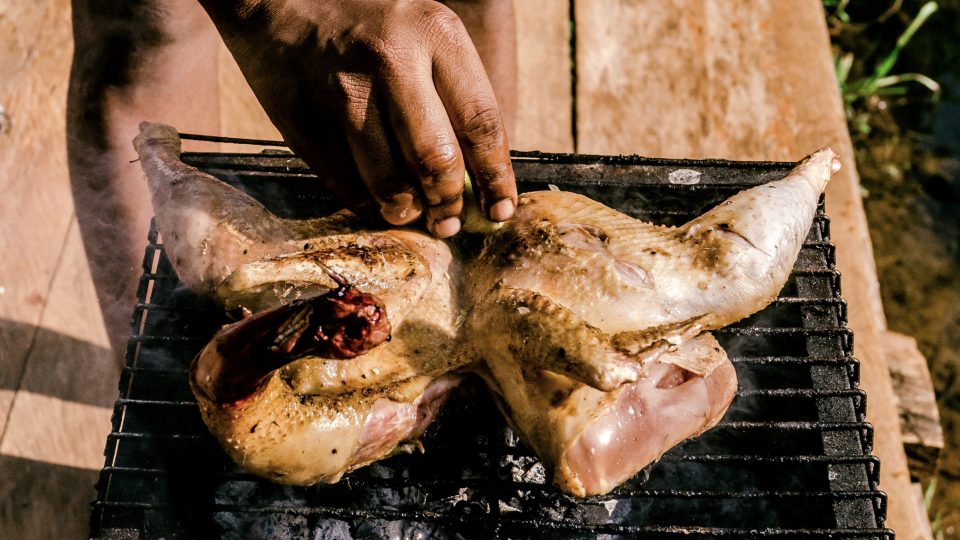 What was the National Chicken Council's response to public health authorities calling for the industry to stop feeding arsenic-based drugs to poultry?
"Dietary practices influence our exposure to pesticides, toxic heavy metals, persistent organic pollutants, and industrial pollutants….A diet high in fish and other animal products, for example, results in greater exposure to persistent organic compounds and metals than does a plant-based diet because these compounds bioaccumulate up the food chain." Researchers at UC Davis analyzed the diets of children and adults in California to see just how bad things have gotten.
Cancer benchmark levels were exceeded by all children—100 percent of children—for arsenic, the banned pesticides dieldrin and DDT, metabolite DDE, as well as dioxins, and not just by a little. As you can see at 0:51 in my video Where Does the Arsenic in Chicken Come From?, researchers found more than a hundred times the acceptable daily exposure for arsenic in preschoolers, school-aged children, parents, and older adults, about ten times the acceptable levels for various pesticides, and up to a thousand times the daily dose for dioxins. Where are all these toxins coming from?
The number-one source of dioxins in the diets of Californian preschoolers, kids, parents, and grandparents appears to be dairy for all age groups, followed by meat, and then white potatoes, refined grains, mushrooms, poultry, and fish.
These days, our DDT legacy is also mostly from dairy. Dieldrin was created as a safer alternative to DDT, but it was banned just two years later, in 1974, though it's still found in our bodies, mostly thanks to dairy, meat, and, evidently, cucumbers.
Chlordane made it into the 1980s before being banned, though we're still exposed through dairy (and cukes). Lead is — foodwise — also mostly from dairy, and mercury is …continue reading